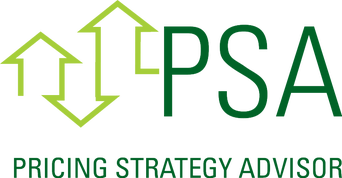 Pricing Strategy Advisor (PSA) 
The National Association of REALTORS®  (NAR) offers the PSA certification to REALTORS® as determining property values depends more than ever on professional expertise and competence, the best use of technology and a commitment to approach the pricing assignment from various perspectives. NAR is proud to provide REALTORS® with a credential that provides enhanced tools, education, and expertise to determine the most accurate value for a home. The PSA Certification also provides peace of mind to both buyers and sellers knowing that their REALTOR® has gone the extra mile to ensure accuracy and competency in pricing residential properties.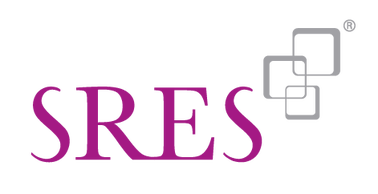 Seniors Real Estate Specialist® (SRES®)
A SRES® is uniquely qualified to help you take the next step. As someone over the age of 50, your needs aren't the same as a first-time homebuyer or seller. You might be looking to retire, downsize, or join an active adult community. Whatever reason you may have for considering a move, you can depend on me as your SRES® to guide you through every part of the process.
 As a SRES® designee, I have unparalleled training and experience in seniors real estate, including:
·        Helping you manage the financial and emotional challenges of selling a long-held family home
·        Creating a customized plan to market and sell your property
·        Understanding your unique needs and creating a customized plan to ensure your home meets those needs now and in the future
·        Utilizing specialized knowledge in mortgage management, retirement accounts, and other retirement considerations
·        Connecting you with my vast network of movers, lawyers, financial planners, home inspectors, and other experts to help you through the process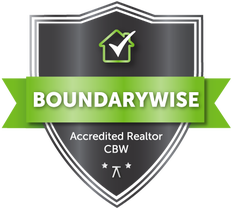 Certified BoundaryWise Professional Designation (CBW)

The BoundaryWise Academy provides education and ongoing professional development to top Realtors in Ontario. It arms them with the knowledge, skills and tools they need to reduce the risk of boundary, easement and title related risk during the real estate sale and purchase process. You trust your transaction to your Realtor, but do they really know everything there is to know about land and boundary risks? If they have the BoundaryWise designation they are a cut above the rest. They have invested time and effort in learning how to truly protect you. They have demonstrated their commitment to ensuring your dream home doesn't turn into a years-long legal and emotional nightmare.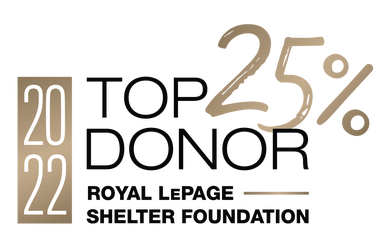 Helping women and children escape violence and rebuild their lives. A portion of my compensation from every home sale and purchase is donated to local women's shelters through the Royal LePage Shelter Foundation. Because of our commitment to strengthen the communities where we live and work, Royal LePage is the only Canadian real estate company with its own charitable foundation. The Royal LePage Shelter Foundation is Canada's largest public foundation dedicated exclusively to funding women's shelters and violence prevention programs.
The foundation helps more than 50,000 women and children who are served each year by the shelters and support programs it funds. Since 1998, the Shelter Foundation has raised $38 million and currently supports 200 local women's shelters and national partners. Royal LePage brokers, agents and staff also volunteer and provide in-kind goods to benefit the women and children residing in their local shelters.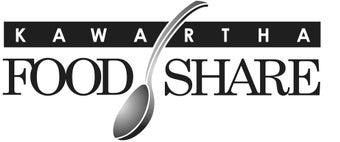 I am happy to support Kawartha Food Share (KFS).  KFS is a community-driven organization aimed at addressing food insecurity in County and City of Peterborough. Its mission is to provide access to a reliable emergency food source for all members of the community, while maintaining dignity and accountability. The organization connects those who have food resources to spare with those experiencing hunger. It is made up of several member agencies, a grassroots committee, and a Board of Directors from diverse parts of the community. Kawartha Food Share is committed to increasing public awareness about the impact of hunger through education, research, and documentation of the effects and reality of hunger in our community.
I am a proud member of The Peterborough and The Kawarthas Chamber of Commerce which is a non-profit, membership driven association that advocates on behalf of the Peterborough and The Kawarthas business community. They are committed to helping create the conditions for growth and to improving the competitiveness of the Peterborough and The Kawarthas business community through lobbying efforts at every level of government, networking events and education.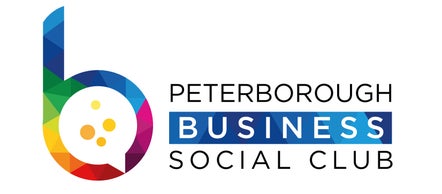 I have been a member for several years and currently sit on the Board of Directors for the Peterborough Business Social Club.  The Peterborough Business Social Club is a network of key individuals which carries its members forward in their social and professional pursuits. Business owners and key employees of local businesses attend regular monthly meetings and together represent an unmatched wealth of knowledge and resources that benefits the group as a whole.  Peterborough Business Social Club is proud to support local charities and has a long history of calling upon members to help these worthy causes.